Category Archives: Allard
Hacked By Shade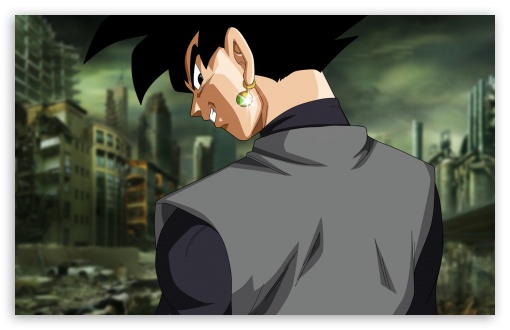 GreetZ : Prosox & Sxtz
Hacked By Shade <3
Carroll Shelby celebrated creating a lightweight British roadster from American V8 and making the famous AC Cobra. It was this car that turned out to be the most popular and stand out amongst all the convertible cars that the 20th century got to witness. However, there was an unknown and unseen contribution of the K3-Allard's. Much before the first Cobra was built around 1962; Carroll already had an Allard K3 Roadster.
Allard's Background:
The impact that this car had on Carroll was undeniable. It is sad that the interesting history of K3 Allard is lost. However, it had such a lasting effect that it transformed the entire game for the convertibles. Sydney Allard established the Allard Motor Company Ltd in 1945. He was pure creative genius and an honest racer with visionary engineering instincts. This is why you will find that they came up with interesting vehicles that took any of the first three slots in major events and races.
Export and Transformation:
The Allard K3 was the model based on the original K1 and K2. It was initially a British chassis which was exported to USA. The owner then fitted engine of his own preference in it. If you look at them, majority of them come fitted with the Cadillac engines. However, there were around 57 cars which were fitted with Chrysler Hemi V8 for better performance.
The Body and Engine:
The K3 Allard was lightweight as it had an alloy body, which coupled with a swing axle at the front. This axle was a semi-independent. Apart from that it had de Dion-type rear axle suspension for an exceptional handling grip and strength to the driver. Furthermore, it had the Hemi V8 with the dual 4-barrel carburetors.
The engine was mated to a 4-speed manual transmission. Allard K3 owes its unique look and overall performance to all of these little creative transformations.
The Bygone Era:
Allard K3 was built around 1952 to 1956. The process and the period were painstaking as the beauty was crafted with hands. This is why buyers often found some variation in each of the models that were released in different years. Sydney Allard could not match the standards with the British car makers, which is why he could produce only 62 units of convertibles.
Current Pricing:
Surprisingly the Allard K3s would not cost anywhere near to the AC Cobra convertibles that have been ruling the scene. If you intend to buy the K3, it would be around $100,000 to $150,000 and not more than that. However, such classic convertibles are sold through auctions and this fluctuate the prices.
Where to find?
You can register yourself at various online auctions to know about all the classic convertibles up for sale. There are several convertible collectors who stock up such cars and put up for sale.pportunities to hunt for the right car dealers online and grab the car of your dream!
Opportunities to hunt for the right car dealers online and grab the car of your dream!
When there was a rage for convertible cars with the engine of sports cars, Englishman Sydney Allard decided to create innovative machines that were made from low-cost Ford hardware. He launched his first car in 1934 Tourist Trophy. It was a four seater Ford. Allard had shortened its wheelbase. Being an expert in convertibles, he fitted the bodywork of the car with an old Grand Prix Bugatti.
Dramatic Entry:
Initially,Allard kept the few cars he made for himself. Soon he opened the gates and started selling them to the car enthusiasts in 1946. Around 1947, he launched M1 Drophead Coupe after the war. This model had a substantial amount of work done on its body. With the full length doors and a smart folding convertible top, it mesmerized all the car lovers.
The Bodywork:
Allard models were known to round off the civilized M1 as they came with comfortable seating for four. It had elaborate trim than the regular models that were more competition oriented. Other cars couldn't match its design that could easily accommodate 3.6-liter Ford V-8. The gears were impressive as they were selected from the column shifter that Allard had procured from the England's V-8 Pilot Ford model.
Success:
It is needless to say that the M1 was successful. Allard had produced around 500 such models in a short span of 4 years. This encouraged Allard to move swiftly towards designing bolder convertibles for public. Soon, he came up with strong and aggressive models like the J2, J2X, J2R and K1. However, the fact always remained that M1 was always been the Allard's cornerstone model. It contributed to about 25% of total production out of the 1900 cars (approximately) that were operated in those years.
Recent Purchase:
The classic Allard M1 model was bought in September 2006. It had black finish that teamed up with its top and upholstery. This model had Smiths instruments and the most classic and un-restored steering wheel of Bluemels "Brooklands". To add further, it had "flathead" Ford V-8 engine that drove the car lovers crazy.
Thinking that someone might have just fooled the buyer? Well, no! This model was accompanied with all the documents specific to it. There was an original document of the Engineer's Instruction card that was issued by Adlards Motors, Ltd. Additionally, it had inspection report.
In true sense the owner has a fascinating early postwar sporting convertible car which is true example of Anglo-American ingenuity.